Peter Halliday Calligrapher and Lettering Artist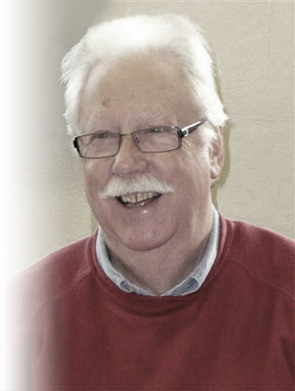 "My calligraphy and lettering is often radical in its approach, but always respectful of the subject and rooted in the mainstream of the calligraphy tradition."
In a recent introduction to an exhibition catalogue he was described as; "having an international reputation as one of the foremost calligraphers and teachers in the western world. His work is characteristically innovative and technically adventurous, reflecting the broad-based, problem solving approach of his training. Outstanding both in his originality of design and in beauty of execution, his work has for many years been at the forefront of contemporary lettering art."
Peter was taught by Maisie Sherley at Medway College of Art, graduating in 1960, who herself was taught by two students of the founding father of modern calligraphy and lettering-Edward Johnston. This puts him in the direct line of the art and craft revival of the 20th century.
He lives and works in Staffordshire as a practising freelance calligrapher and lettering artist and until 1992 he was Head of the Faculty of Arts and Design at John Taylor High School. He has taught and lectured widely in the British Isles and USA. He has written, edited and contributed to many books on calligraphy and lettering.
Peter believes in promoting calligraphy and lettering as creative and practical art forms to as wide a public as possible by teaching and exhibiting wherever and whenever possible.